I took part in a group performance for the private view of the undergraduate Chelsea fine art show with artist Ivy T.C Chan.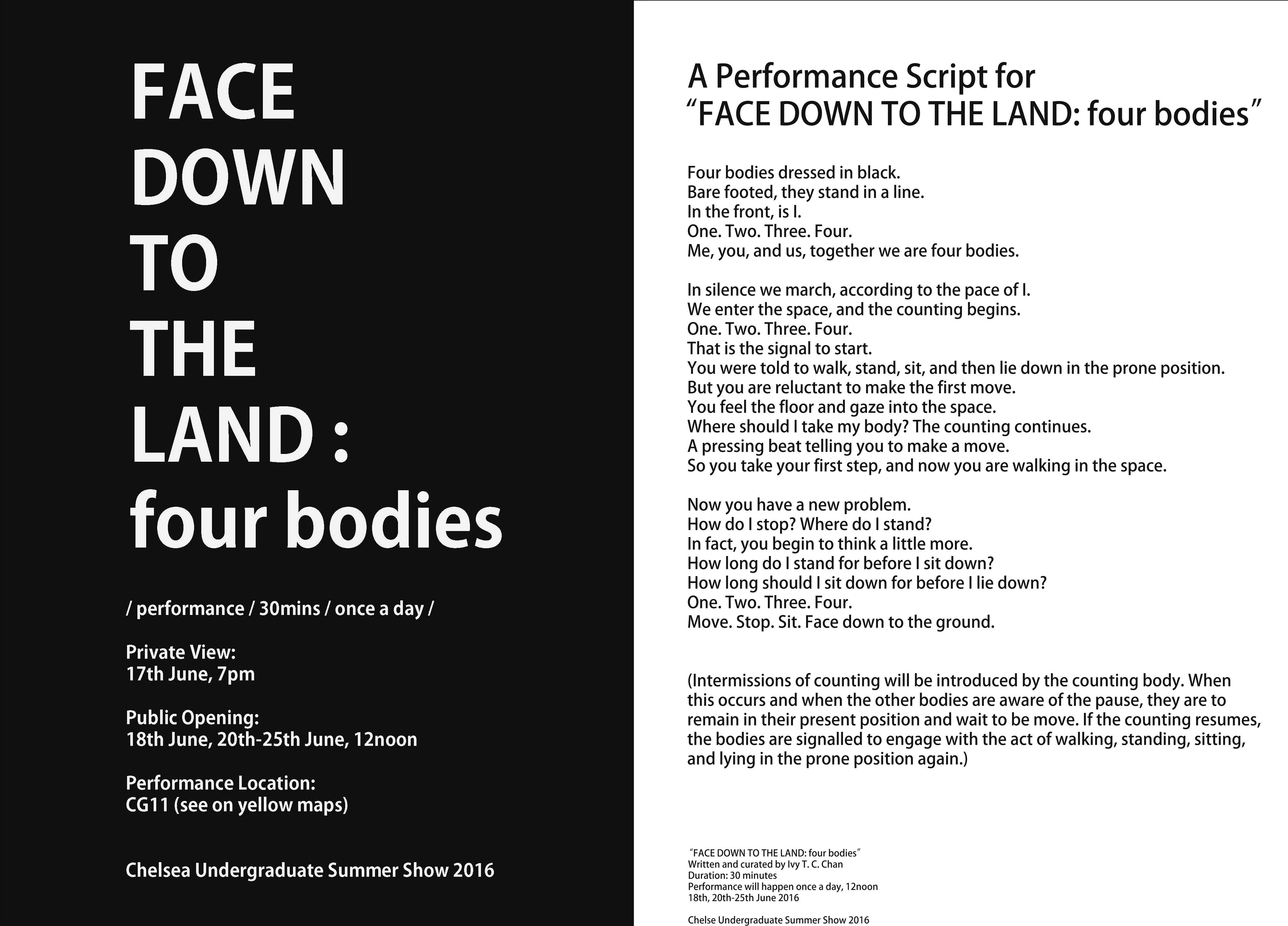 We were given a set of instructions to follow during the performance. Ivy used the counting method 1 ,2 ,3, 4 to structure our movements within the space. Our movements followed a cycle of of walking, standing, sitting and then lying face down. As individuals we were able to stay in positions for as long/short as we wanted to and where we moved in the space was also open to interpretation. During longer pauses after the count of 4, we would remain in position and wait for Chan to move each of our bodies into the new space. Often she would line us up, in front of her photographic work, then begin counting again.
I found the work very meditative, grounding and when I found my own pace I began to feel more connected to myself and the space i was in. It was very crowded around us as it was the private view, but this did not disrupt the flow of the dynamic between us and the audience.
Using instructions in the performance for the group to navigate freely with really appealed to me.